Our Offices
Our locations are near historic landmarks, close to transportation, restaurants and pubs.
Shortcut to: PRAGUE OFFICE | KOŠICE OFFICE
Prague Office (Headquarter)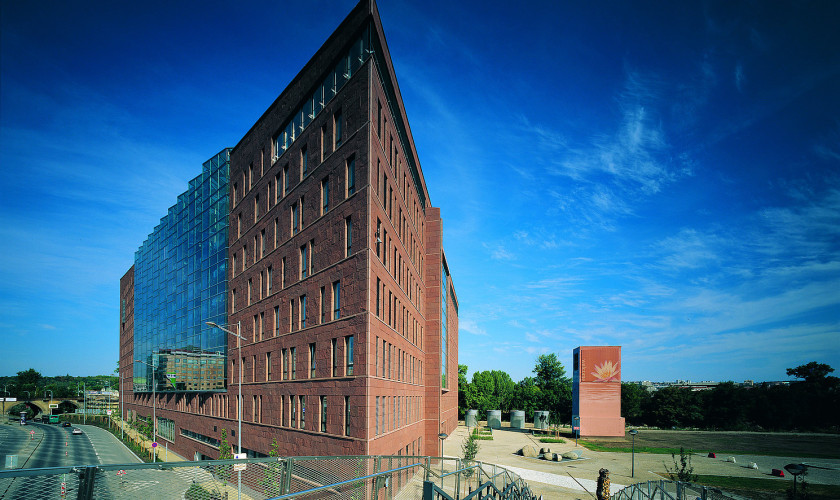 Danube house
Danube House was the first completed building of the River City Prague complex in 2003, laying the foundations for the other office buildings Nile House and Amazon Court on Rohanský ostrov in Prague's Karlín district. All three buildings are connected by an underground road and garages as well as extensive green vegetation and a beautiful pedestrian zone at street level.
A green office
Danube House was designed with energy conservation in mind. The building uses a special "displacement" overpressure ventilation system, which is superior in today's market. The system delivers 100% fresh air, which is renewed three to four times per hour, ensuring a healthy and comfortable working environment. At the same time, the windows in the building are fully openable.
"I am Bond, James Bond" in the house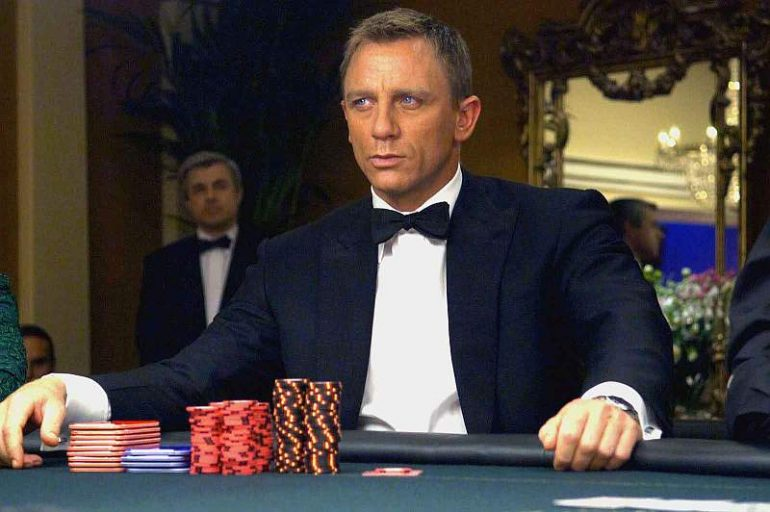 Remember the first Bond movie with Daniel Craig? It was called Casino Royal and the opening scene was set in the Danube House.
The scenes are the only in the whole Bond movieverse filmed in monochrome – as they mark the reboot of the whole franchise with new actor Daniel Craig in 2006. Bond is sent to Prague to get rid of MI6′ local station chief who is selling intel. The scene shows a flashback in a flashback: To gain his 00-status, Bond has to kill twice. One kill is done in a gritty bathroom fight with the contact of the station chief. The second then is – "considerably" – easier: Bond shots the wrongdoer in his office at the Danube House. (src. huntingbond)
Location
The entire location along Rohanské nábřeží guarantees Danube House excellent car accessibility and a pedestrian bridge connects the building with the Karlín district of Prague, where there are two metro stations – Křižíkova and Florenc.
Prague Office on the map
Košice Office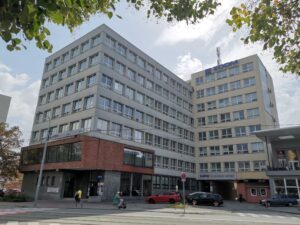 HPK Business center
Another office is located in the second largest city of Slovakia – Košice. It is part of the HPK Business Center very close to the city center. Eleveo occupies the entire 5th floor of the building.
Redesigned Office
Although the building of HPK Engineering a. s. is not state-of-the-art, our office has been completely redesigned.
In the Košice office, you can also relax or boost your brain muscles in the relaxation room. If you are looking for relaxation for your eyes, the building has a beautiful view of the surroundings. The view of the beautiful Košice Mountains is enhanced by the residential buildings and the large Technicom University Science Park.
Košice Office on the map